EPEIRE T-600


3D Pellet Technology

Fused Granular Fabrication
Designed for intensive use, this technology allows a reliable and economical way of producing small and medium industrial series. This machine can print technical materials such as polyamide and polycarbonate. Its reinforced aerospace grade stainless steel extrusion system also allows the use of fiberglass and carbon-laden materials.
Project ? Contact us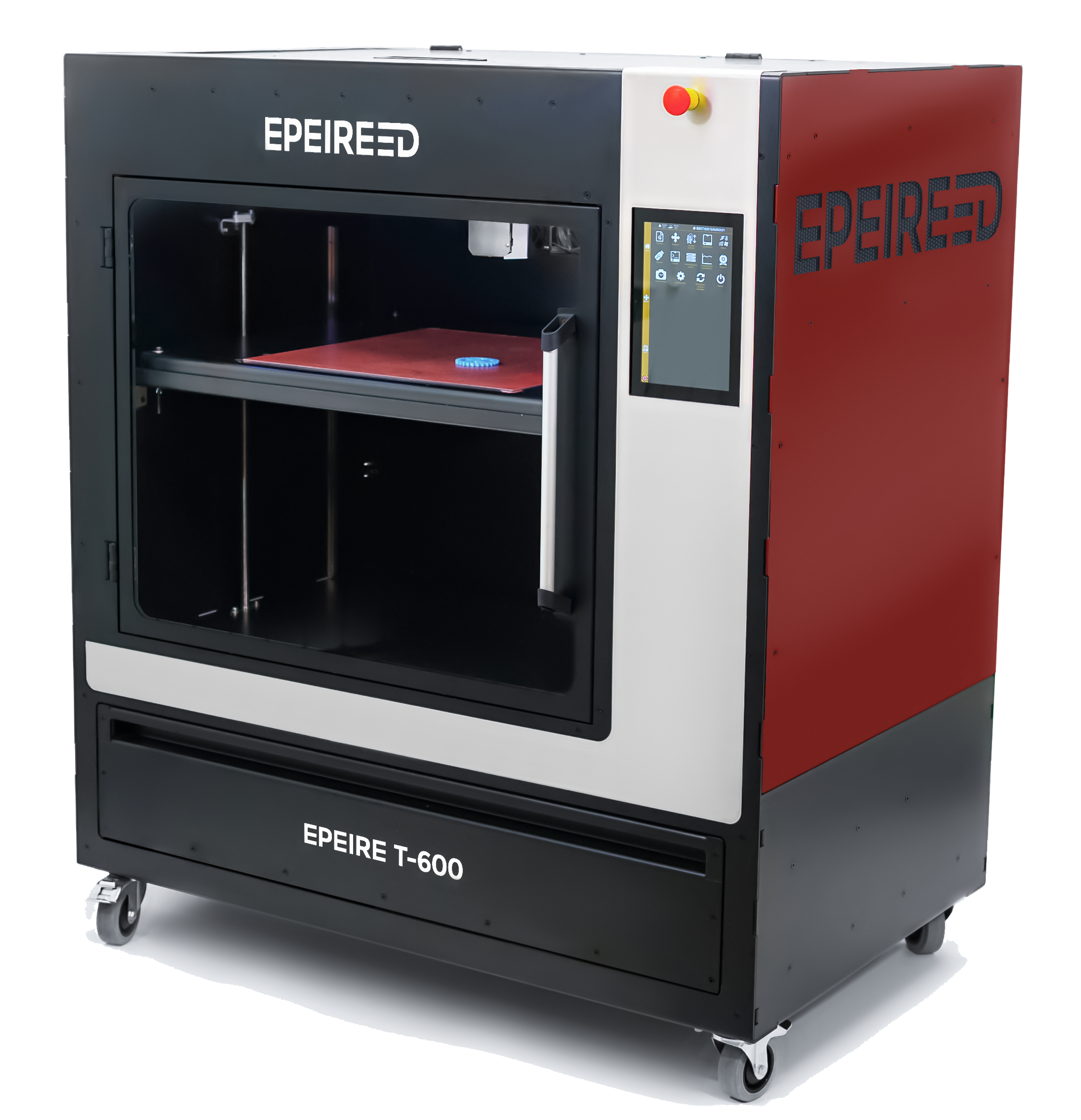 Print format & Materials
With a printing job of 500x400x500 mm, the EPEIRE T-600 can print large industrial parts. Polymer printed parts such as
PA, PPS, PE, PP, ABS, PS, TPE, PC…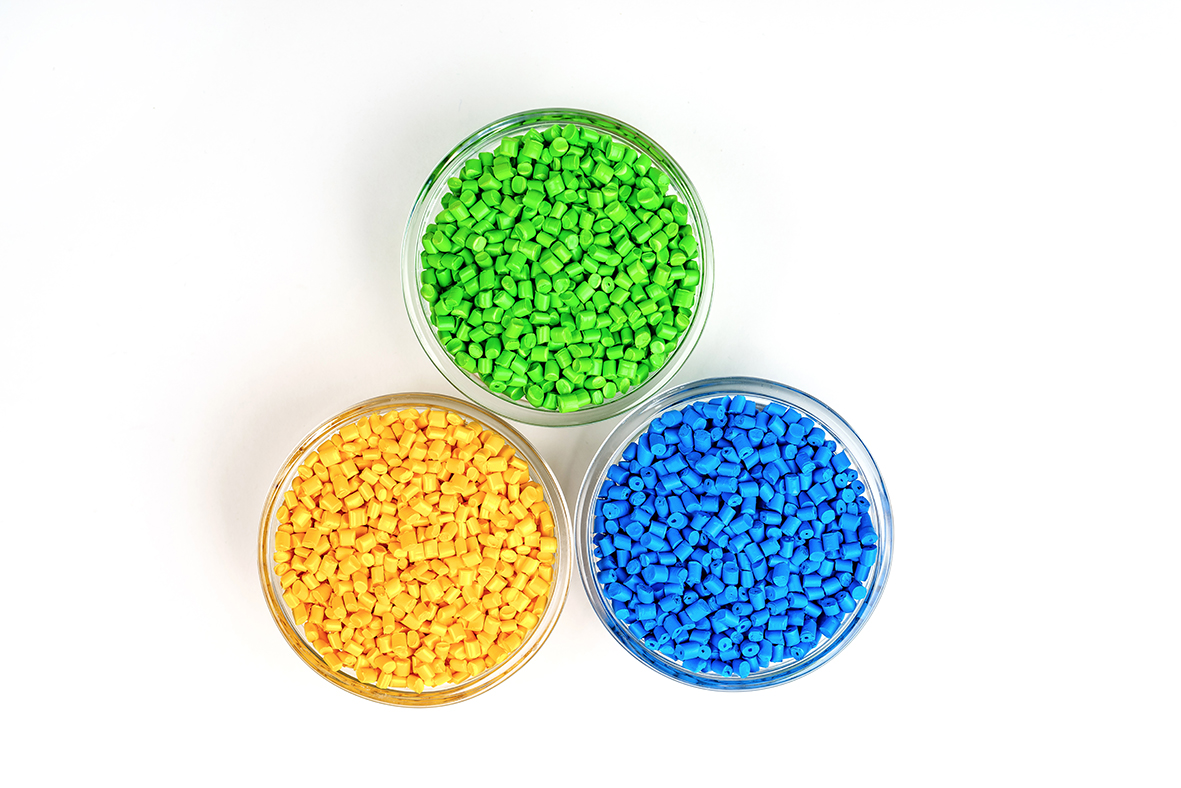 350 000 Pellet

references
This 3D printer uses a wide range of non-owned pellets, no need for proprietary filaments or powders developed for a particular technique.
We can create and print your own material (including fiber or even recycled carbon).
Crushed, recycled or organic sourced pellets
EPEIRE T-600 prints recycled pellets and Bio-sourced.
It allows 95%* recycling of the materials used by crushing them again.
*Evaluation based on tests carried out at EPEIRE 3D
Upgrading of rebuilt materials and/or Biosourced corresponds to the European Directive SWD/2018/16 aspires to 92% recycling
The European Parliament has also taken a number of measures
to improve the quality of its work.
More information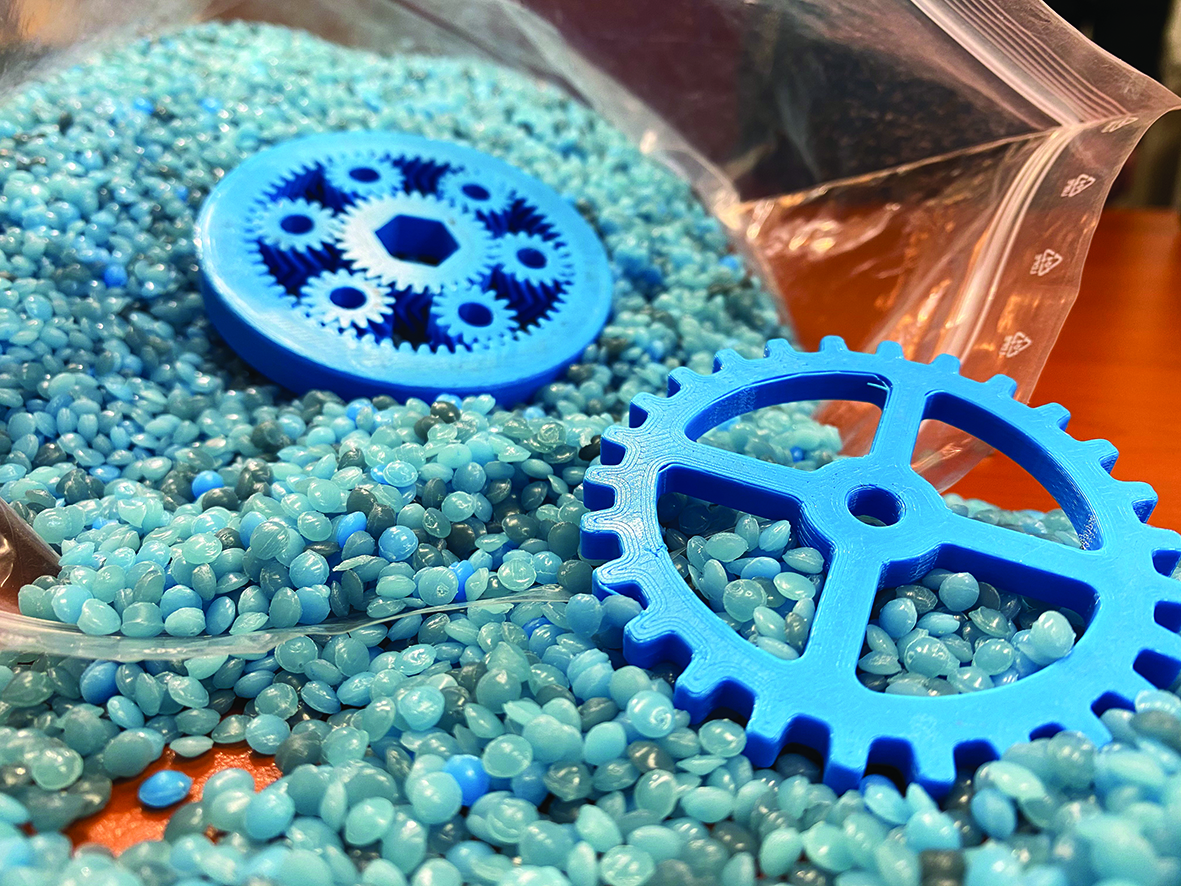 Are you interested in this 3D printer ?
We are also a distributor of the entire EPEIRE T-INDUSTRIES range through our ADDITIVE SOLUTIONS entity. Discover all the range of 3D granular printers, combining performance, technicality, savings and modularities
More information