3D Connectors
Adaptable and customizable
———
Connectors manufactured in 3D printing using Carbon® Digital Light Synthesis ™ technology. A fully functional connection system with USCAR-2 performance level. These connectors are ideal for all sectors requiring connectors. In addition to this, you need to know more about it.
You have a project ? We will get back to you !
A connector with 7 printable subcomponents
This connector is a fully functional part with seven sub-components, featuring both tanged and tangless terminal execution, secondary locking, and connector position assurance: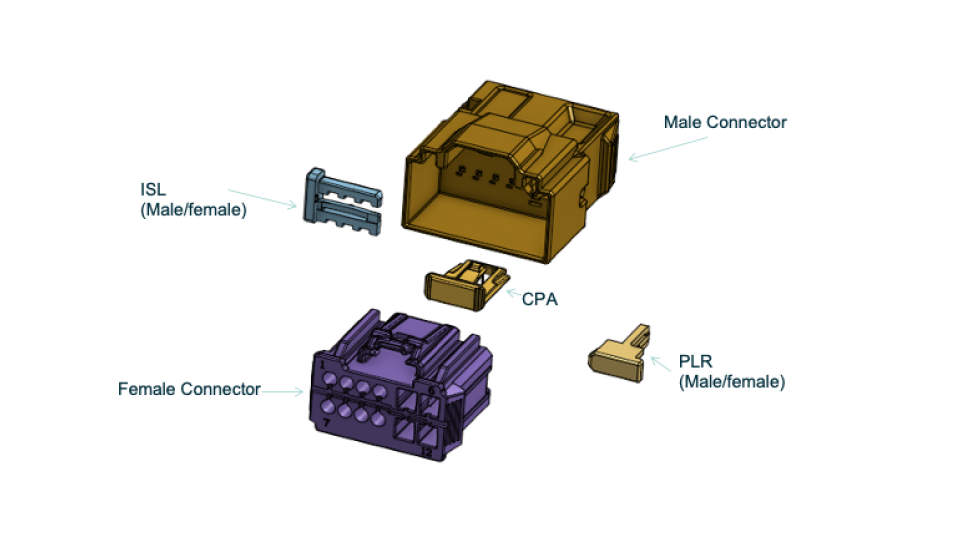 A typical side-loaded independent secondary lock (ISL) provides secondary locking for the tanged terminals. Similarly, a front-load primary lock reinforcement (PLR) provides secondary locking for the tangless terminals.
Resistant materials
Carbon's exclusive engineering-grade dual-cure materials allow for the creation of isotropic parts with end-use surface finishes. For this connector, Carbon's two-part epoxy thermoset material, EPX 82, was used due to its excellent dimensional capability and temperature resistance.
Components made from EPX 82 have passed USCAR-2 requirements, including 1008h at 105C heat aging.
List of all our materials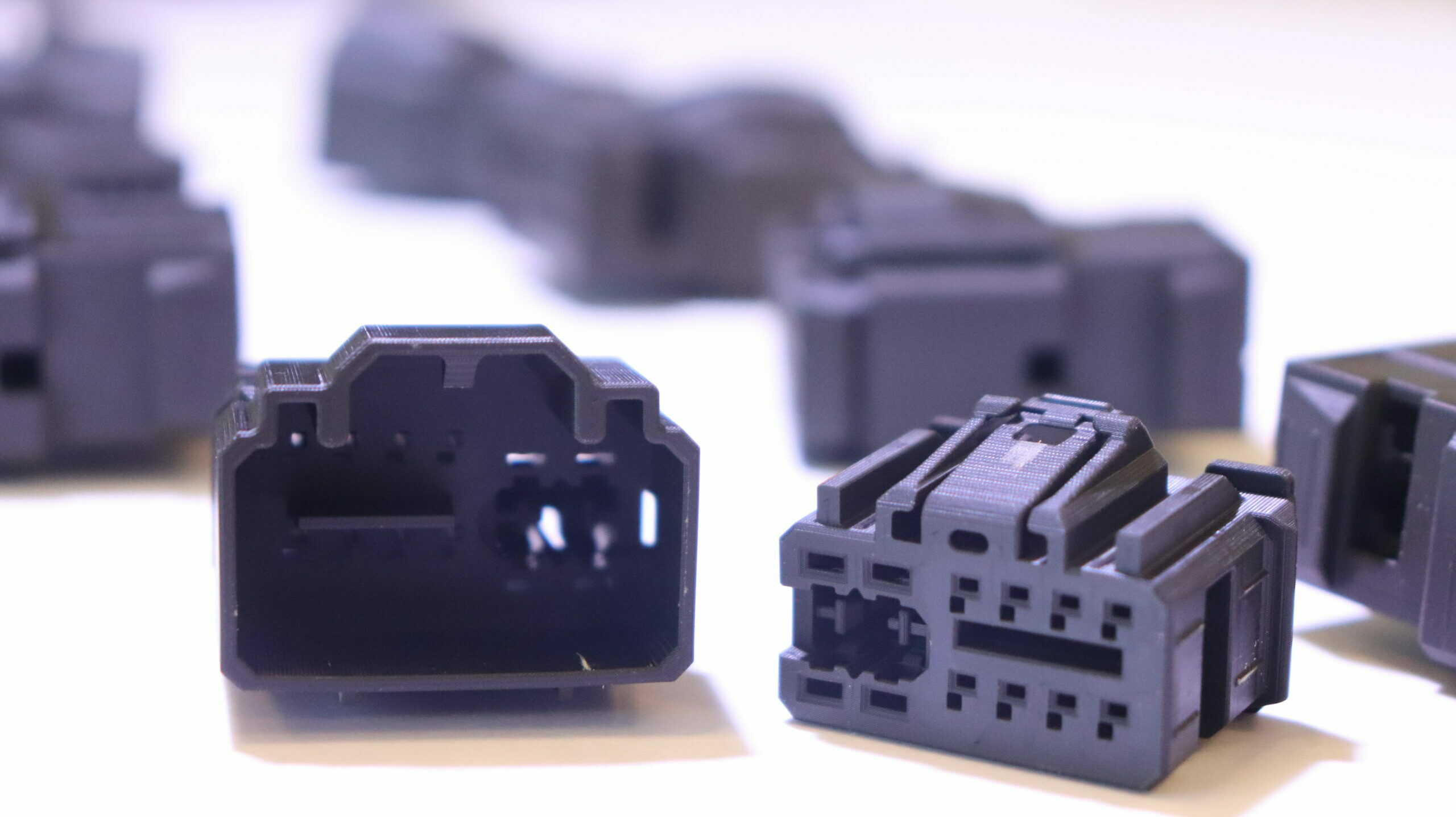 3D printing for complex geometries
The Carbon® DLS ™ process allows you to create moldable part-like designs with improved production time. The parts can be personalized and therefore adapt to any type of connection. For prototypes or large series, 3D printing production adapts to your needs.
Contact-us