J850 ™ PolyJet Technology
Multi-material capacities
Without limits.
Bring your boldest ideas to life faster with our new 3D printing machine, the Stratasys J850.
Rigid, flexible, transparent or opaque, the J850's multi-material capacity allows it to load up to seven materials at the same time. We can print complex and delicate elements for you, without the worries of post-processing.
Colors and textures
More power to create
The J850 is more than 500 000 colors, an infinity of composite materials, a capacity to load up to 7 materials with an accuracy of ± 100 μ.
VeroVivid
Rigid photopolymers which make it possible to obtain nearly 2,000 Pantone® colors.
Vero UltraClear
Rigid transparent materials which perfectly replace glass.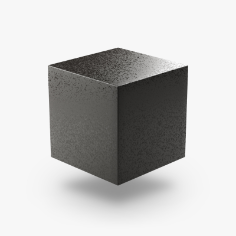 Agilus
Flexible photopolymers that can be bent and twisted without tearing them.
DraftGrey
Ideal for printing very high speed models.
Manufacturing volume
490 x 390 x 200 mm
With a manufacturing volume of 490 x 390 x 200 mm, the J850 offers unrivaled aesthetic results, with validation of PANTONE® colors and multi-material capabilities.
LEARN MORE
Color pieces

ULTRAREALISTS
Polyjet technology allows direct color printing for ultra-realistic rendering. This is the perfect technology for 3D printing of miniatures, avatars, architectural models, topology.
An excellent solution for visual proof of concept parts, assemblies and realistic prototypes, in high definition and in color.
3D Printing

Figures
Full color 3D printing is ideal for printing your figurines. For example, we printed for Puffy Puff Puff, a digital artist who creates 3D characters, two of these many little figures.
Learn more about Puffy Puff Puff