Discover silicone 3d printing
A new technology arrives at Silinnov ( a subsidiary of Erpro Group), the EAM (Extrusion Additive Manufacturing) technology, to make silicone.
We can respond to any silicone project. Prototyping or small series, go for 3D silicone.
More information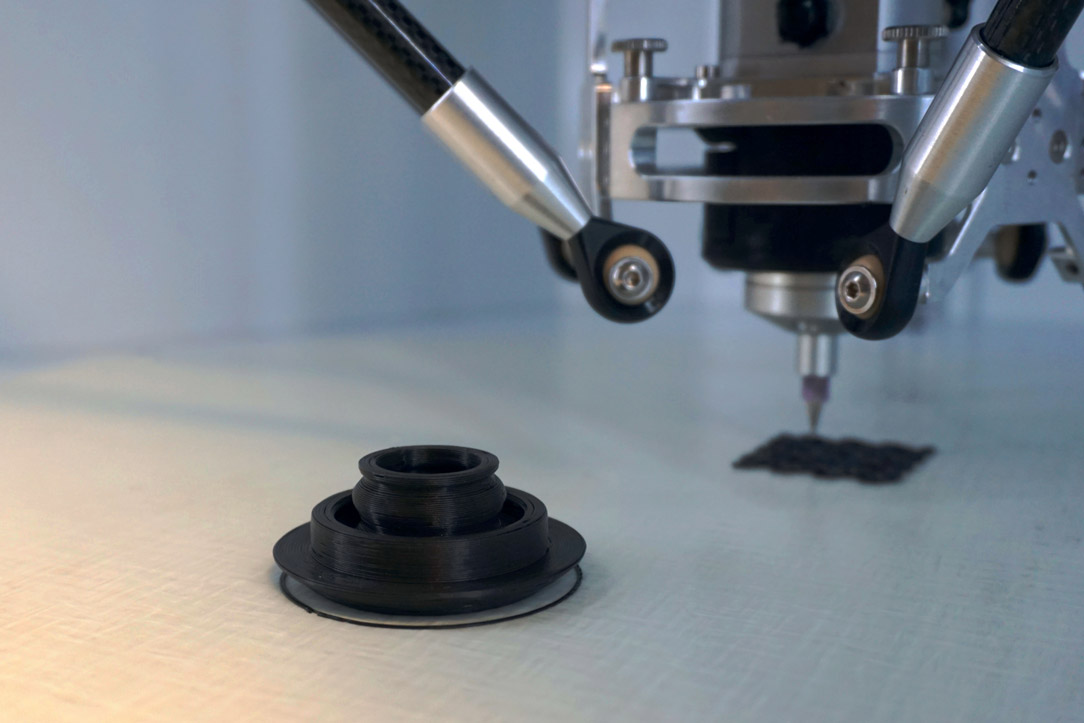 Partnership
LYNXTER, SILINNOV AND GACHES CHIMIE
As part of this collaboration, a silicones range exclusive to 3D printing has been established and configured on the S600D and its liquid tools. It covers both mono- and bi-component industrial technical silicones. This technology is aimed at different sectors such as luxury, defence, aeronautics, paramedics, education, etc.
Watch the video