Metal 3D Printing Series
Metal Binder Jetting
A new mass production technology for metal additive manufacturing, the Metal Binder Jetting technology.
Erpro Group offers you a new 3D service made possible by the acquisition of a new machine, the Desktop Metal Shop System.
With this new additive technology, we can mass produce stainless steel parts with great precision.
Request a quote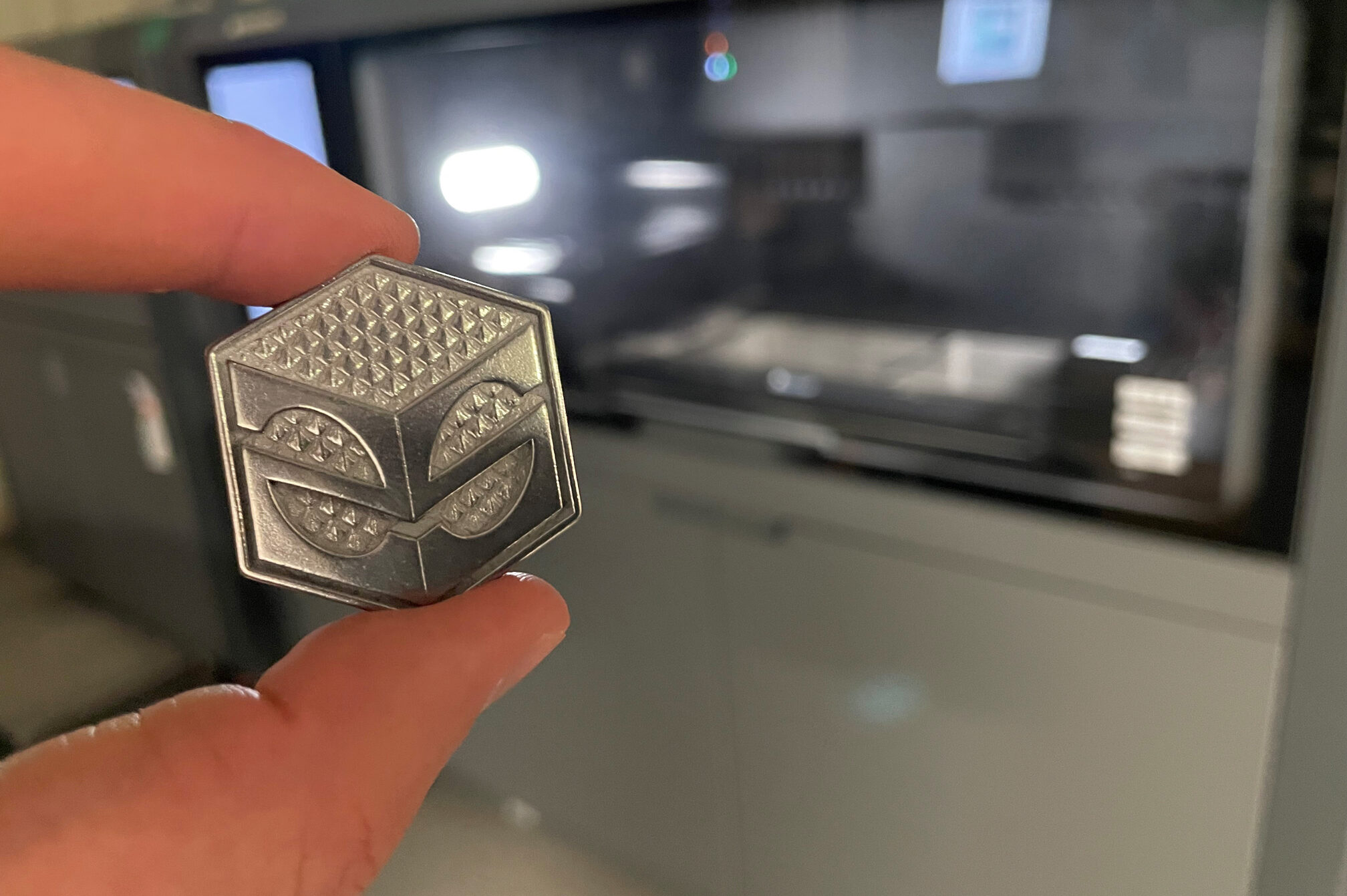 MBJ: An innovative technology
The Metal Binder Jetting technology is a technology that involves depositing a binder on a metal powder bed. This technology takes the basics of MIM (Metal Injection Molding) namely a phase of stabilization of the binder then a desoldering and finally a sintering of the parts.
ADVANTAGES OF THE PROCESS
Metal Binder Jetting (MBJ) technology is ideal for mass production of metal parts. Thanks to the Desktop Metal Shop System, we can produce up to 70 kg of parts per day. In addition, with its high production capacity, MBJ technology allows us to print metal parts in record time, which is a real productivity gain. This process also makes it possible to produce high-precision parts with excellent surface condition.
FOR WHICH SECTORS OF ACTIVITY ?
Metal Binder Jetting (MBJ) technology adapts to all types of parts from the most complex to the simplest. This process is for all lines of business. From the watchmaking market to the cosmetics market and the aerospace industry, our teams will accompany you throughout your project to ensure that production meets your needs. However, this technology remains beneficial only for projects with a large production volume (small or large series).