3D printing
Precious Metal
Yellow gold, white gold, bronze, copper, titanium
Erpro Group now offers you high resolution metal 3D printing for precious metals with the MYSINT 100 from SISMA. This metal additive manufacturing solution is intended for jewelry, the dental sector, as well as various industrial applications.
MYSINT 100 SISMA
The Sisma MYSINT 100 is a metal 3D printer using powder bed laser fusion technology. This system, equipped with a 200 W fiber laser, is ideal for processing precious metals such as yellow gold, white gold.
She uses LBM "Laser Beam Melting" (or called SLM) technology. It offers a manufacturing job of Ø 100 mm x 80 mm, but it also has smaller production platforms in order to minimize the quantity of material to be used in the context of specific development in particular
3D printing Precious Metal
Print fineness up to 30 microns
A wide choice of materials
Chrome cobalt, precious metals, yellow gold, white gold, bronze, titanium, steel and nickel alloys, as well as pure copper. We offer you the best of technology for the production of your project in 3D printing precious metal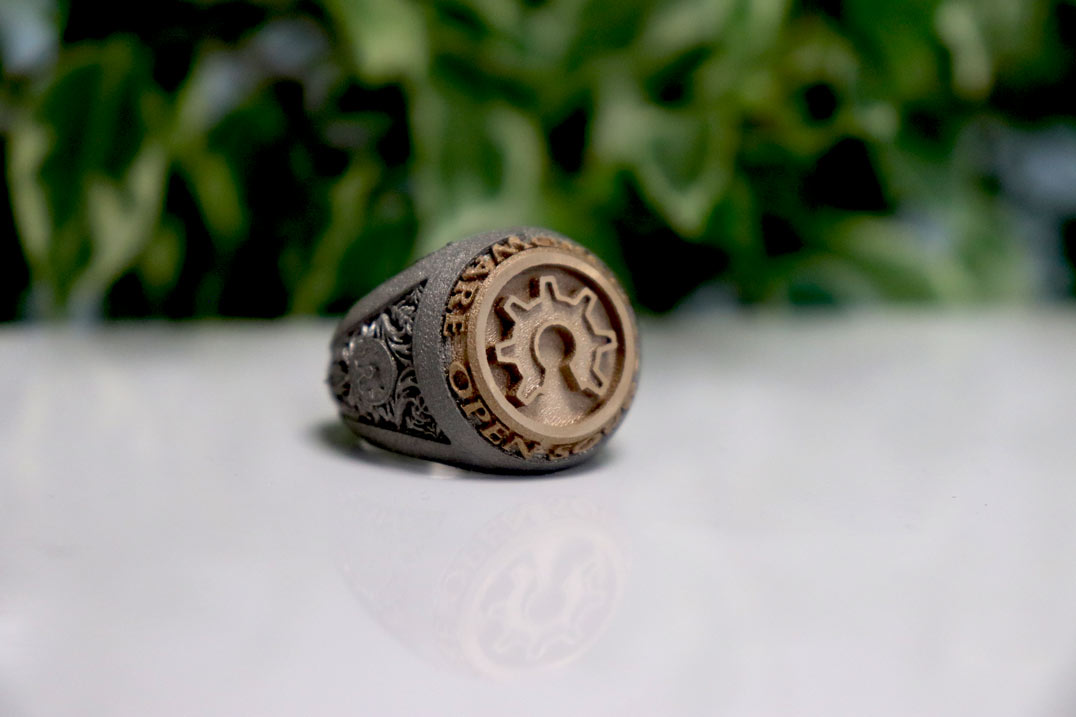 3D printing
Bi-materials
We are now able to print your parts by combining two materials. With a wide choice of compatible metallic powders: yellow gold, white gold, bronze, steel alloys, nickel.
Contact us for more information
You have a project in precious metal ?
Contact us !
Our team of metal fusion experts will support you in bringing your ideas to life
Contact