SLS METAL

SELECTIVE LASER MELTING
Metal additive manufacturing, also called SLM, allows the manufacture of parts with complex geometries (cavity, marking, lattice structure, etc.) but also the manufacture of injection tools for plastic parts.

With our fleet of metal casting machines, we are equipped to respond to any of your additive projects.
Request a quote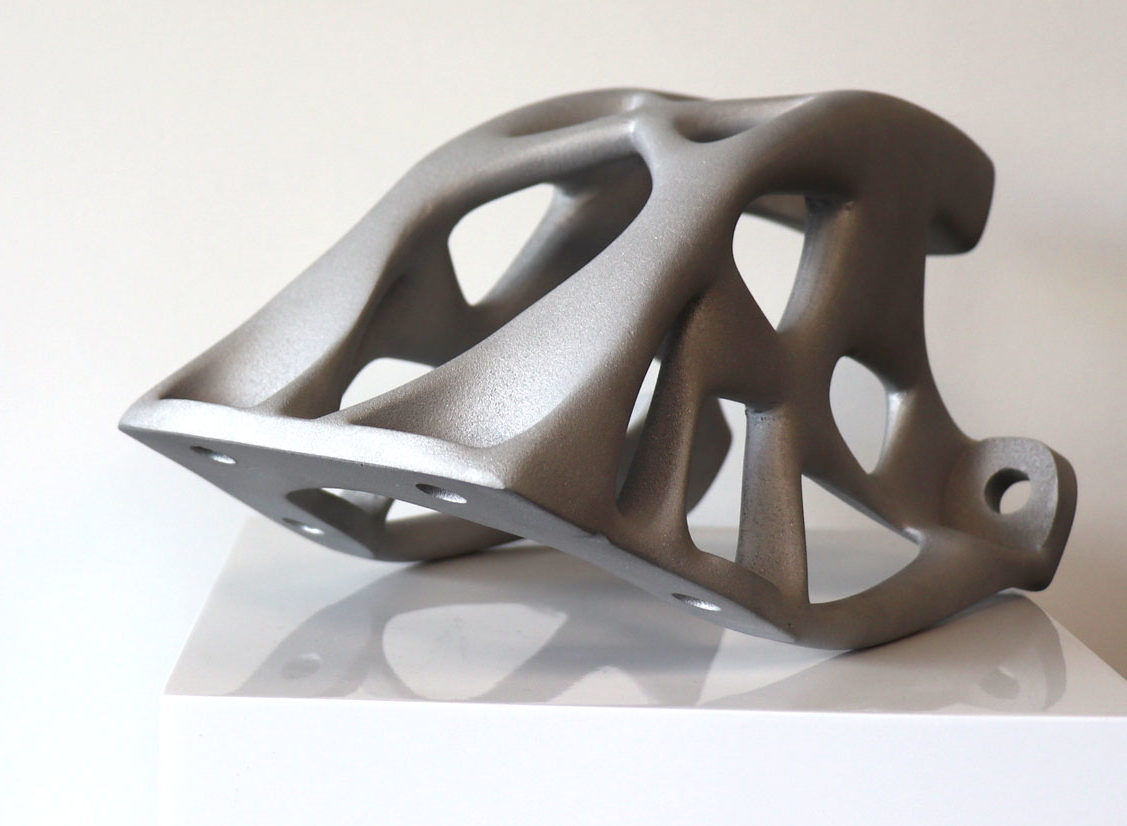 Aluminum, Steel, Stainless Steel …
Our SLM machines, for metal fusion (1 EOS M280, 2 SLM 280 and 2 SLM 500), make it possible to manufacture from your CAD files, parts in aluminium, stainless steel, inconel 718, titanium, or "maraging" steel.
See Video
Process SLM
Selective Laser Melting
Metal 3D printing, known as SLM, is a technology that allows metal powder to be selectively fused by one or more lasers. Similar to laser sintering, a high-powered laser melts the particles onto the powder bed as the machine distributes uniform layers of metal powder.
Support structures are automatically generated and built simultaneously, in the same material, and then removed manually. Once the print is complete, the part is heat treated
Ideal in a direct manufacturing project, metal additive manufacturing guarantees reduced costs and lead times.
Technology SLM
Advantages of metal fusion:
No tooling required / One-step direct fabrication of complex metal parts
No more erosion paths or machining / It is possible to generate the most elaborate geometries, such as digital materials, deep and worked slots or 3D cooling channels
Contact us
Erpro Group produces 3D printed handlebars
for the RIO Olympics (2016)
We have printed a handlebar optimized for each athlete.
Designed by studying the position of athletes, the handlebars adapt perfectly to each of them.
More information