3D RESIN PRINTING
WITH CARBON® DLS ™ (Digital Light Synthesis)
Carbon Clip is a breakthrough technology that uses digital light projection, oxygen permeable optics, and programmable liquid resins to produce parts with exceptional mechanical properties, resolution, and surface finish
LEARN MORE
Carbon Production Network
First Partner in France
Erpro Group is Carbon's first partner in France, we joined the Carbon adventure in 2019. Our teams have had full training to use this new 3D printing technology. And we are now part of the "Carbon Production Network" ecosystem that brings together companies certified to use the Carbon platform – from design to production.
DLS™ (Digital Light Synthesis) technology enables the production of durable parts with incredible mechanical characteristics. Indeed Carbon, offers the best 3D printable materials for prototyping and production of real and functional parts.
With our two Carbon M2 machines (platform dimensions 118x189x326 mm), we have the resources and skills to meet your additive project.
Partnership video
Application
Carbon® DLS™ technology is known for printing the soles of Adidas shoes. We offer this technology for the automotive, aerospace, industrial, medical, luxury and retail sectors.
At Erpro Group, we use Carbon resin 3D printing to produce mass-produced parts such as custom bits from Myfit Solutions.
Haute Couture 3D printing

Viktor & Rolf
For Viktor & Rolf, we made 15 unique bottles. This limited edition combines traditional craftsmanship and new 3D technologies: the adornment is 3D printed using Carbon® DLS™ technology and each component is then polished and assembled by hand.
Flowerbomb Haute couture
Watch the video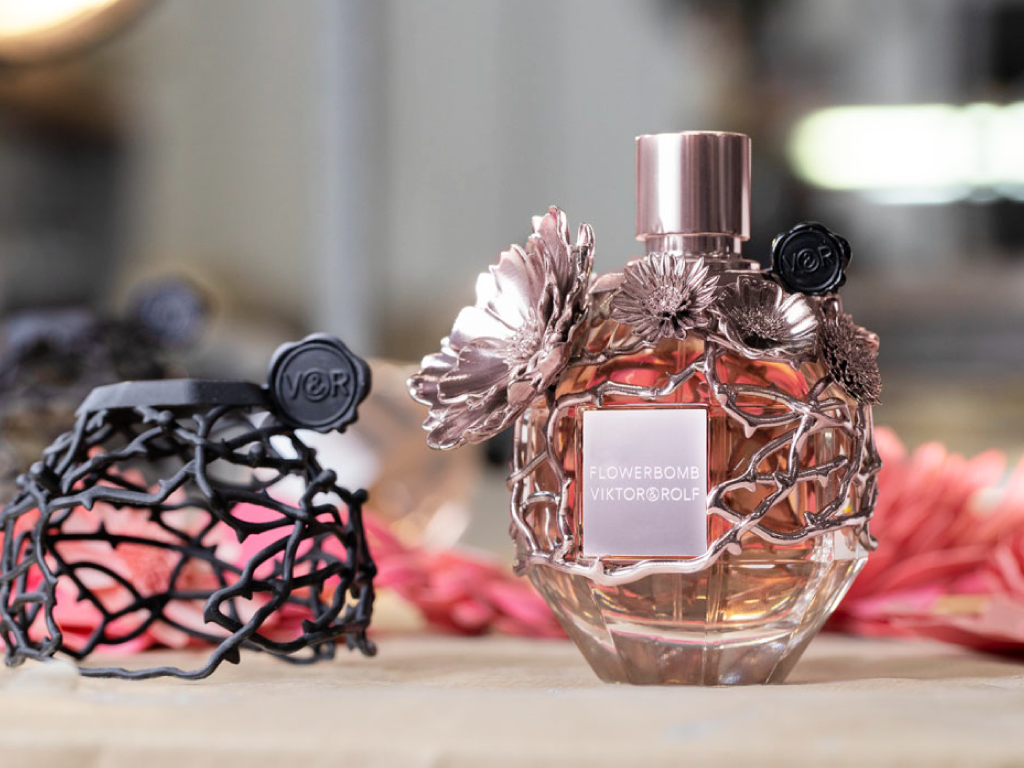 3D Printing
tailored
For Myfit Solutions, we have been printing custom earmolds for earphones since 2019. For this, we use SIL 30 resin (urethane silicone), because it is a biocompatible resin and allows to print personalized applications for products. comfortable in contact with the skin. In addition, its tear resistance and soft feel proved to us that this material would provide optimal durability and comfort for Myfit Solutions earmolds.
DIscover Myfit Solutions