Roboze One+400
3D printing of industrial quality parts
With the Roboze One + 400, we offer high temperature 3D printing. This machine is equipped with an extruder which is capable of reaching 450 ° C, which allows us to print industrial thermoplastics like PEEK for you.
Printing volume: 300x300x200 mm³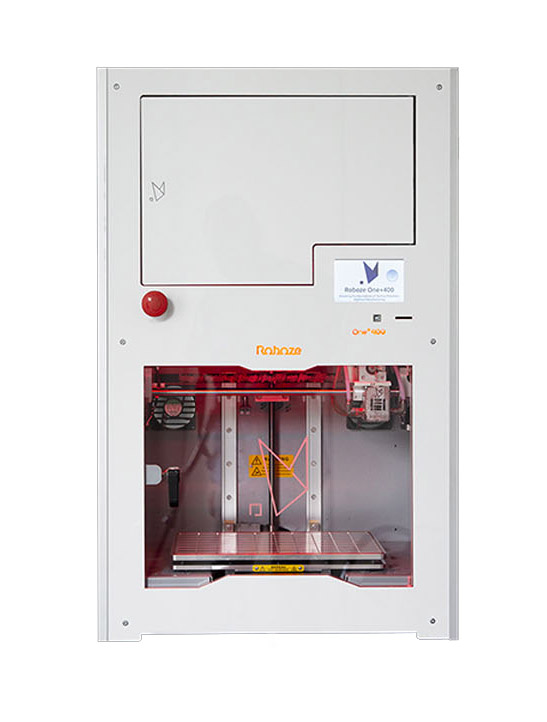 Roboze Beltless Technology
The Roboze One + 400 is equipped with the system patented by Roboze, the "Beltless" system
A high-performance system that improves the precision of axis movements.
A wide choice of high temperature materials
We offer 4 different materials: PPEK / CF, PEI / CF / PEEK / CF / and ABS VO