BLUECARE
NEW 3D APPLICATIONS
Erpro Group now offers new 3D applications for the food industry with a new PA 11 called BLUECARE. This powder is recognizable by its unique blue color and has been certified for food contact application in the EU.
Contact us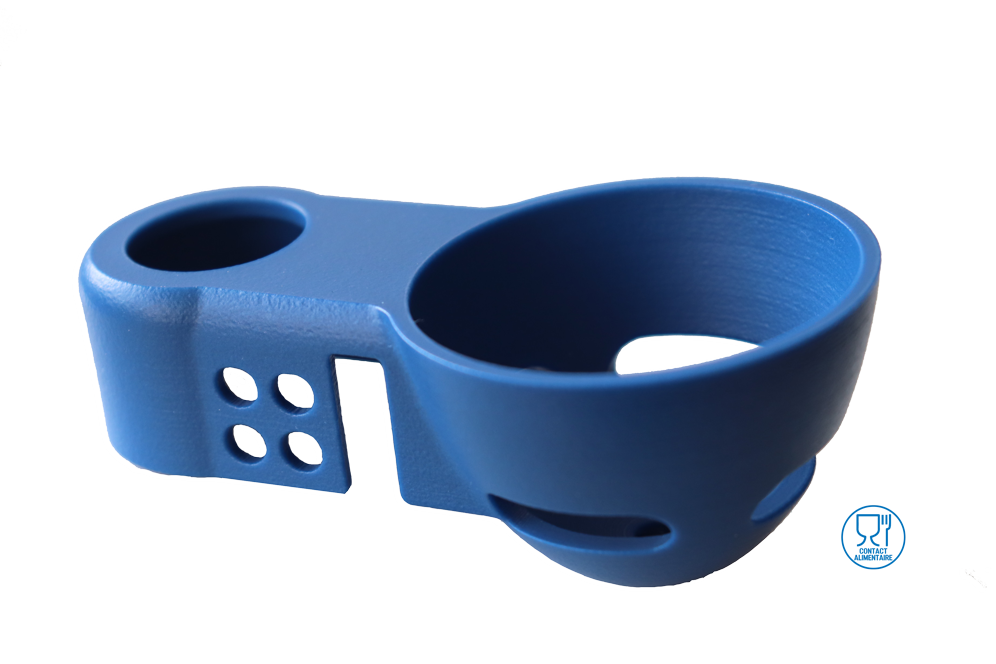 Food Industry
BLUECARE powder can be used for various applications in the food industry, including final machine parts certified for food contact. BLUECARE has been certified for food contact applications in accordance with Commission Regulation (EU) No. 10/2011 of January 14, 2011
WHY CHOOSE BLUE
FOR FOOD APPLICATIONS?
Blue plastics are widely used in the food industry because they are quickly identifiable on a production line in the event that a piece of a plastic part comes loose. The color blue, shade RAL 5005, is called in the food industry "Safety Blue".